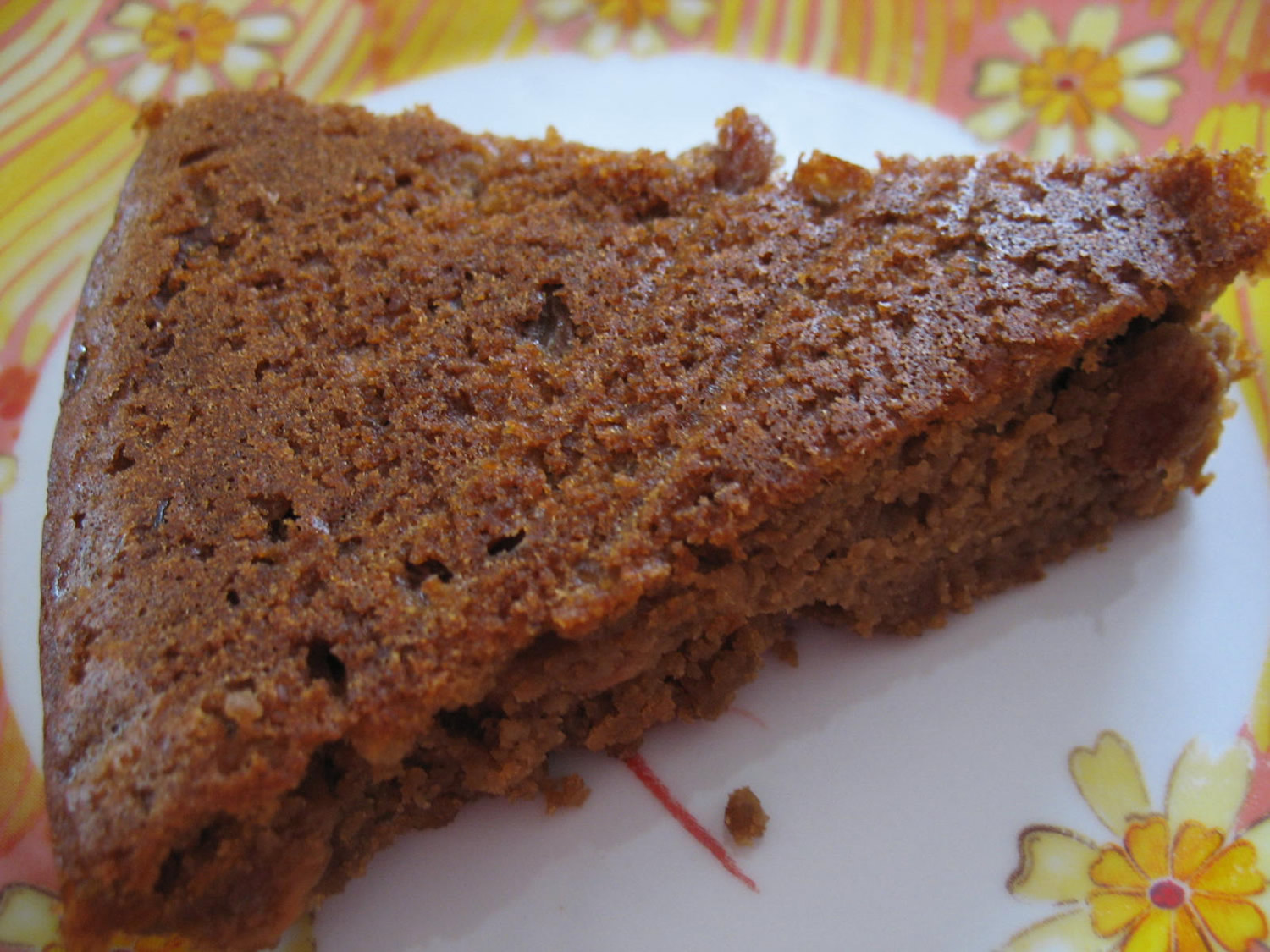 How can I do?
The day before, wash the raisins and put them in a small pot with a little rum and water covering the grapes flush.
Boil the mixture to remove the alcohol, turn off the heat and leave overnight to swell raisins in the pan. In the morning you can make the cake.
Turn off the oven gas mark 6 or 210 ° C for preheating.
In a bowl, mix the chestnut puree mash with a fork or puree press, add the 2 egg yolks, sugar, oil, almond powder and milk plant. Mix well.
Beat egg whites until stiff after a pinch of salt. Cautiously the protein in the previous preparation.
Grease a round pan 26 cm in diameter. Align interpret the pan with parchment paper, by the shape of the bottom of the mold in the baking paper.
Put the mixture into the pan and bake 35 minutes. Check doneness of the cake with a knife, is dry. Cool cake.
Mold pass a knife around the inside edge of the pan to loosen the cake, arrange cover with a plate and send it in one quick shot. The cake is soft, it can not turn that way. Carefully remove the baking paper.
Ingredients:
2 organic eggs
70 g almond powder
80 g unrefined whole cane sugar
80 g olive oil or organic sunflower
1 pinch of salt to the egg whites
50 g of vegetable milk (vanilla soy or rice or oats)
140g raisins bio
Rum
1 tin unsweetened chestnut puree
Total time: Preparation + cooking time: 50 minutes
Yield: 4 people