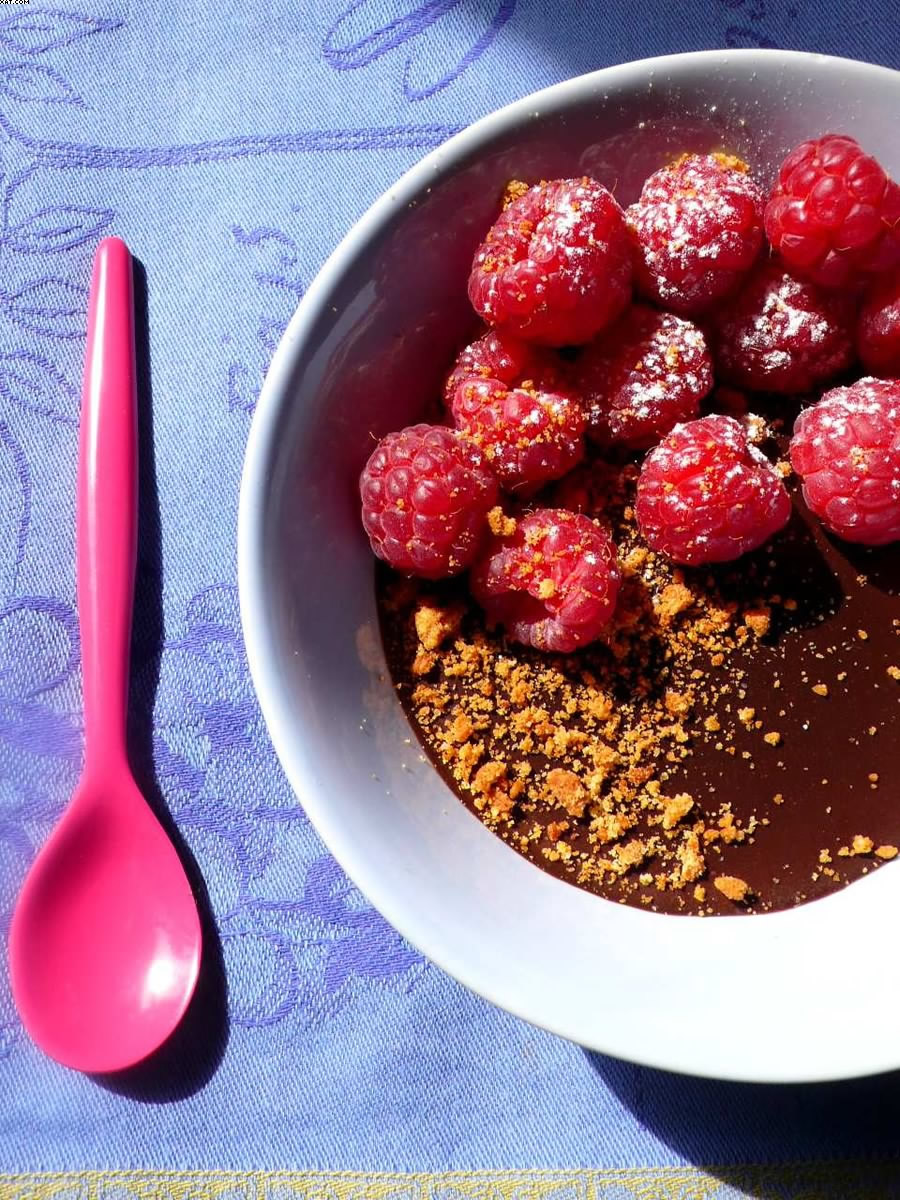 How can I do?
Boil the milk with the vanilla bean, sugar, pepper and tonka bean.
Remove the vanilla bean and tonka bean. Add the agar-agar and simmer another 30th
The hot milk over the chopped chocolate. Whisk to mix well and melted chocolate. Pour the chocolate into cups. In the refrigerator at least one hour
In preparing chocolate cream, raspberries instead. In a plastic bag, in coarse powder shortbread cut and sprinkle over the raspberries and chocolate.
To end sprinkle with powdered sugar.
Ingredients:
80 g 70% chocolate
2 g of agar
Agar
2.25 dl skimmed milk half
2 cup to cup sugar
2 cups raspberries
2 shortbread or ginger Breton salted butter
1-2 pinches of Espelette
1 vanilla pod
Eighth tonka bean
Powdered sugar
Total time: Preparation + cooking time: 25 minutes
Yield: 4 people