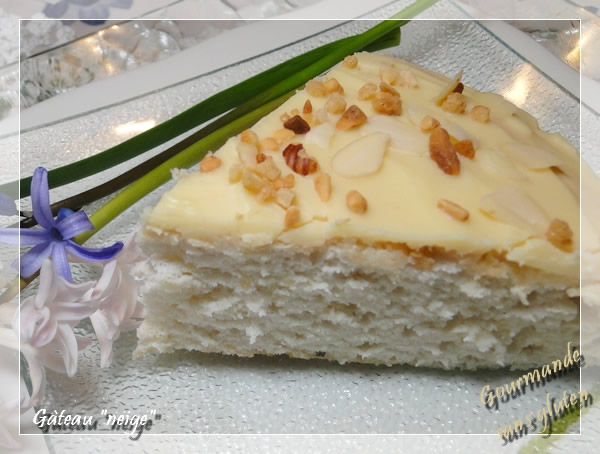 How can I do?
Preheat oven to 180 ° C
Beat the egg whites until stiff beat, add the sugar and continue beating. Then, with a spatula, add the almonds and flour by mixing gently and lifting the ground white.
Bake missed 25 minutes in pan. Turn out and cool.
Prepare the frosting: In a bowl, melt butter in the microwave. Add it to white chocolate into pieces, place a lid on the bowl and allow it to melt the chocolate slowly 5 minutes. Then wipe to get a nice cream.
Spread over the cake, decorate with almonds and chips wahine.
Ingredients:
6 egg whites Bio
100g ground almonds
125 g cane sugar blond
150g gluten-free flour mix for baking
100 g white chocolate
70g soft butter Bio
Almonds, hazelnuts caramelized nuggets Vahiné
Total time: Preparation + cooking time: 45 min
Yield: 8 people