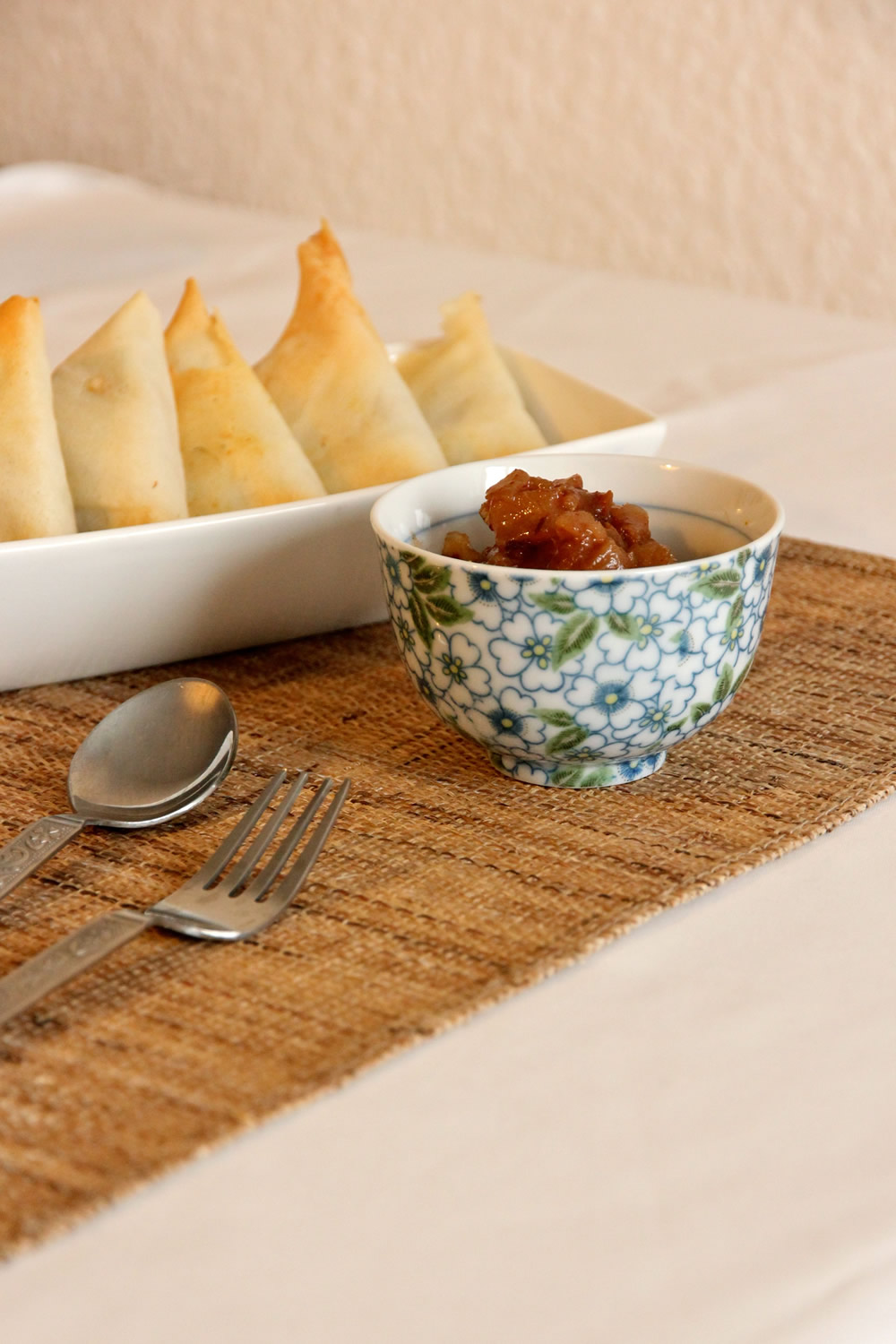 How can I do?
Peel the potatoes and sweet potatoes. Cut into small pieces.
Peel the onion and cut into thin strips.
Oil in a nonstick pan. Put the spices and let embalm the mixture. When mustard seeds pop, add the onions and stir. Then put the sweet potatoes and potatoes and pour water. Bring to a boil, cover and simmer for 5 minutes over low heat.
Add the frozen peas and cranberries with 50 ml of water, salt and simmer, covered, 3 minutes.
To make the samosas, cut the puff pastry in the center and fold the rounded edge on the right.
Place the filling in the left corner and fold the sheet over herself to cover the filling and form a triangle. Reproduce the folding triangle to the end of the puff pastry.
To close the samosa, moisten the last part of filo pastry with water and fold one last time.
Place the samosas on a baking tray lined with baking paper and bake for about twenty minutes, turning half of the.
Ingredients:
20 samosas:
1 cup cooking oil sunflower
400g sweet potatoes
4 small potatoes (env150 g)
1 yellow onion
2 cup chopped black mustard seeds
1 cup tablespoon turmeric
1.2 cup chopped Garam Masala
1 cup curry soup
50g frozen peas
200 ml water + 50 ml
70 g cranberries
10 rice paper
Total time: Preparation + cooking time: 50 minutes