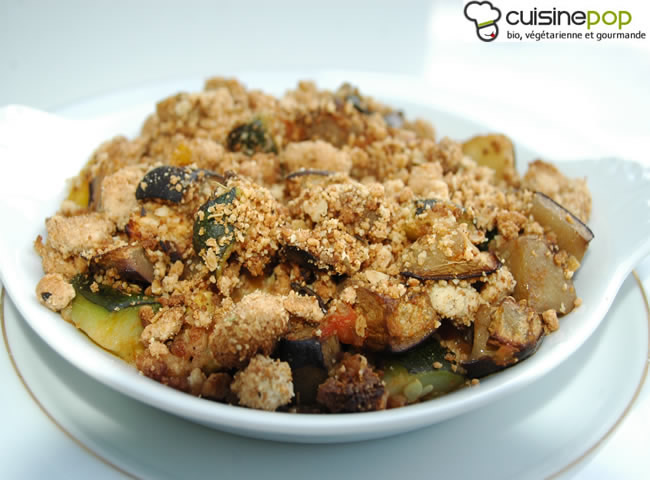 How can I do?
Hack cross the base of the tomatoes and place in a bowl and give it with boiling water. After 30 seconds, they decant in cold water. Let the tomatoes, peel off the cross, cut in half, remove the seeds and chop the flesh with a spoon.
Detail the eggplant and zucchini, diced 2 cm square. Cut Halve the peppers, remove the seeds and white membranes, then cut the meat into 2 inch squares aside. Itemize the onion into slices 2 inches long.
In a Dutch oven over medium heat, heat 2 tbsp. Heat the tablespoon of olive oil and the eggplant cubes 4 or 5 minutes, until soft but not brown them. Remove the eggplant from the pan. Pour 2 new c. Tablespoons olive oil, then add the diced zucchini sauté 3 or 4 minutes, until tender. Remove the zucchini and spread the pieces of pepper in the pot. Let them cook for 2 minutes, then remove it after the series.
Put to heat the remaining olive oil and the onion 2-3 minutes until they are soft. Add the garlic, cayenne pepper, thyme and bay leaves and cook for 1 minute while stirring.
Return to pan the pieces of eggplant, zucchini and peppers, the tomatoes, vinegar and sugar. Simmer for 20 minutes, stirring occasionally. Stir in the basil and season.
While ratatouille is simmering, prepare the crumble. For this, mix the flour, ground almonds, oatmeal and gomasio. Mix the pureed cashews with olive oil. To mix Pour over dry mixture and with your fingertips.
A baking sheet with a sheet of parchment paper. Crumble disperse on the entire surface of the plate. Sprinkle with herbs. Bake in preheated oven at 200 ° C for 10 minutes.
While cooking, mix the crumbs with a fork.
Pour the stew into 4 plates. Sprinkle crumble and serve immediately.
Ingredients:
For the ratatouille:


6 grape tomatoes


1 green pepper


500g aubergines


375g courgettes


7 cup tablespoons extra virgin olive oil (cold pressed Organic)


3 garlic cloves, finely chopped


1 pinch of cayenne pepper


2 bay leaves


2 cup chopped thyme coffee


1 cup chopped red wine vinegar


1 cup of coffee blond sugar cane unrefined


3 cup chopped basil


Salt and pepper For the Streusel:


40g chestnut flour


40g ground almonds


40 g wheat flour T80 (or rice flour)


10g gomasio


10g rolled oats (or quinoa flakes)


80g cashew puree


20 g extra virgin olive oil (cold pressed Organic)


2 cup chopped dried mixed herbs


Total time:
Preparation + cooking time: 65 min
Yield:
4 people
---
Cashew puree
,
Crumbles & Gratins
,
Eggplant
,
Gluten-Free
,
Organic Vegan Cuisine
,
Pepper
,
Zucchini
[related_posts_by_tax format="thumbnails" image_size="medium" posts_per_page="9"]