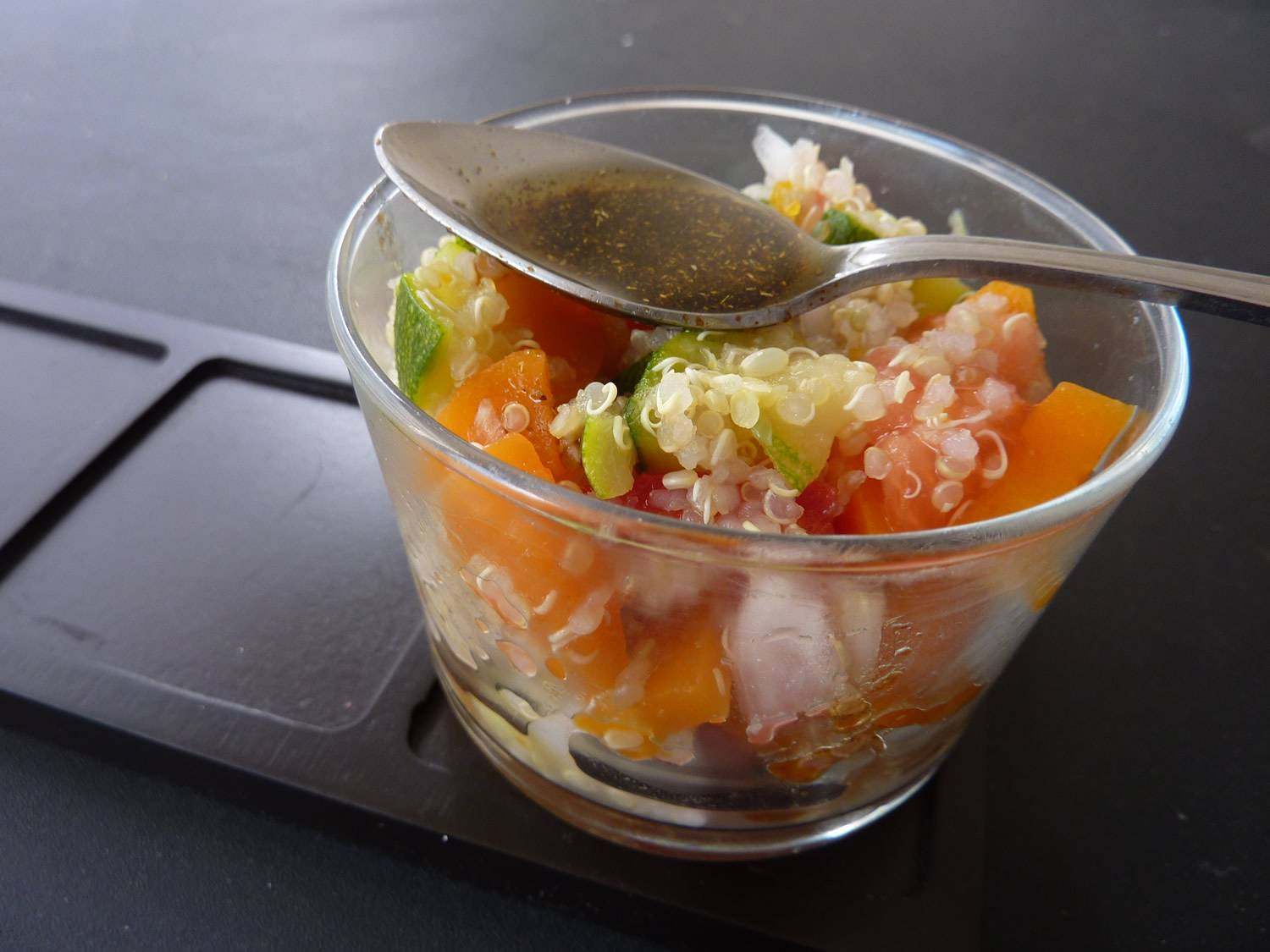 How can I do?
Cook the quinoa in a large pot of boiling salted water for 15 minutes.
Into small pieces, cut the carrots and zucchini and cook for 15 minutes to steam.
Meanwhile, the tomatoes and onion into small pieces.
Let the quinoa and vegetables and cool.
Realize the dressing by mixing all ingredients.
Combine quinoa, zucchini, carrots, tomatoes and onions.
In the refrigerator until ready to serve.
Ingredients:
For the salad:
50 g quinoa
1 carrot
1 zucchini
1 tomato
1 spring onion For the vinaigrette:
3 c. Tablespoons olive oil
3 c. Balsamic vinegar
1 c. Cumin
Salt and pepper
Total time: Preparation + cooking time: 25 minutes
Yield: 2 people