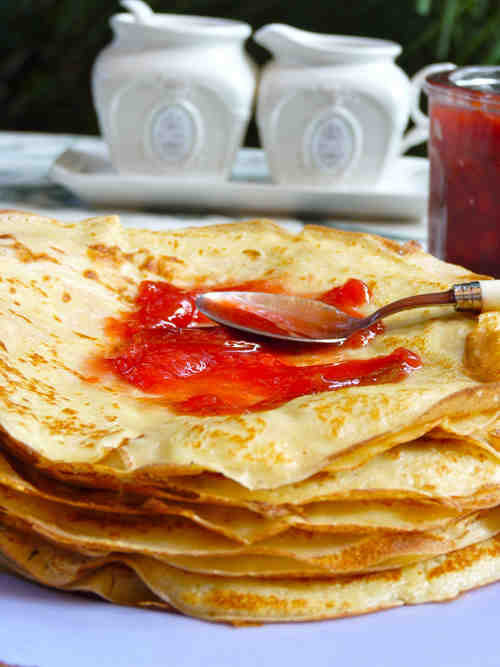 How can I do?
Put your flour in a bowl
Fold forming a well in the center and a beaten too quickly after another the eggs through the flour
Then add your sugar (agave nectar, vanilla sugar) and mix well with a whisk
When the dough begins to thicken, add your beer gradually smooth out your mixture, then the milk as you go. Do not be too eager not, this is the place to be careful not to be lumped
Then add the melted butter and the general Marnier or other flavor you want, or nothing
Let stand at least two hours, ideally every night. When leaving refrigerator, put a little boost
Oil well your frying pan hot and go!
Ingredients:
450 g flour
1 beer
800 ml fresh milk
5 Eggs
5 cup tablespoons brown sugar 5 tablespoons agave syrup or
40g salted butter
1 packet of vanilla sugar
a cup of Grand Marnier
1 cup cooking oil for frying pan
Total time: Preparation + cooking time: 50 minutes
Yield: 6 people