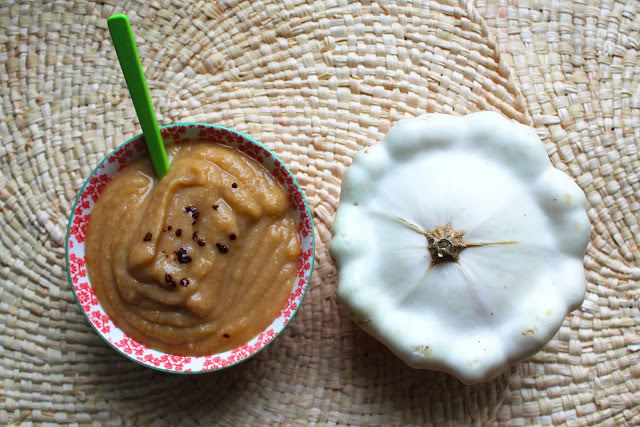 How can I do?
Wash the pumpkin, open it, remove the seeds and cut into slices.
The Peel carrots and cut into slices. Peel the onion, chop coarsely. Cooking vegetables in steam until they are soft.
Peel the squash pieces. Place the cooked vegetables and cover with the chestnuts with water in a pan. Cook over high heat for 10 minutes. Mix with a blender.
Off the heat, add the pureed cashew and coffee, one last time to mix and serve.
Ingredients:
1 Squash
5 large carrots
1 sweet onion
300g cooked chestnuts
Water
1-2 c. Puree the soup cashew
2.1 to 1 tsp. Coffee freeze dried coffee (decaffeinated)
Total time: Preparation + cooking time: 40 min
Yield: 4 people