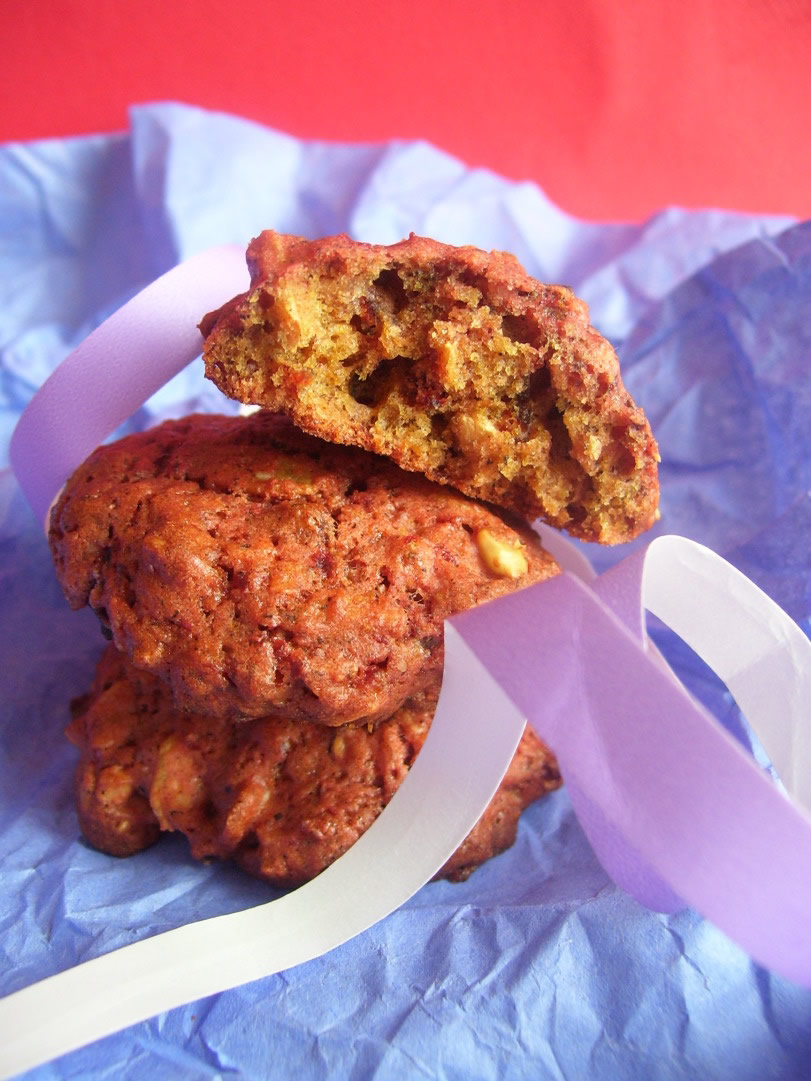 How can I do?
Preheat oven to 190 ° C
Take turnips boiled or steamed beet puree one.
In a bowl, combine flour, flakes, sugar, agave syrup, olive oil, vanilla sugar, baking powder, baking soda, salt and spices.
Break the egg into a small bowl and whisk vigorously. Incorporation into the bowl.
In a pan dry roast a few minutes the whole hazelnuts. The mixer and add roughly to the mixture.
Line a plate with parchment paper. Make cookies and bake for about 15 minutes.
Ingredients:
125 g wheat flour half
Complete
40 g buckwheat flour
80g brown sugar not refined
30 g agave syrup
1 egg
Beetroot puree 100g
1 packet of vanilla sugar
1 pinch of baking soda
2.1 teaspoons
1 pinch of salt
1 pinch of cinnamon
1 cup to cup bread spice mix (or as is, nutmeg, cloves, ginger …)
40 g whole hazelnuts
50 ml olive oil
110 g kamut flakes
Total time: Preparation + cooking time: 45 min