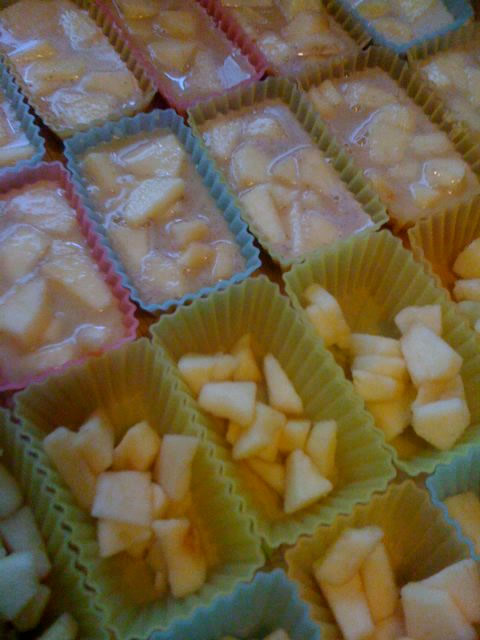 How can I do?
In a bowl mix all ingredients except apples. Sprinkle generously over the production of cinnamon.
Grease your dish if it is not silicone, we used small silicone molds (see photos), so we do not have the "problem" of the release, but a little oil it does not cost anything.
Peel your apples (so about 500 gr), divided into the mold or molds then pour the liquid formulation above (on raw apples, in "letting go juice" cooking in preparation).
Bake about 15 minutes at 175 ° C, check the end of this time and continue cooking if necessary. This of course depends on the thickness of the clafoutis.
Ingredients:
500 grams of fruit
3 eggs
80 g rice flour
2.1 liter rice milk
125 grams of sugar.
a dash of olive oil
a pinch of baking powder
Total time: Preparation + cooking time: 30 min
Yield: 10 people