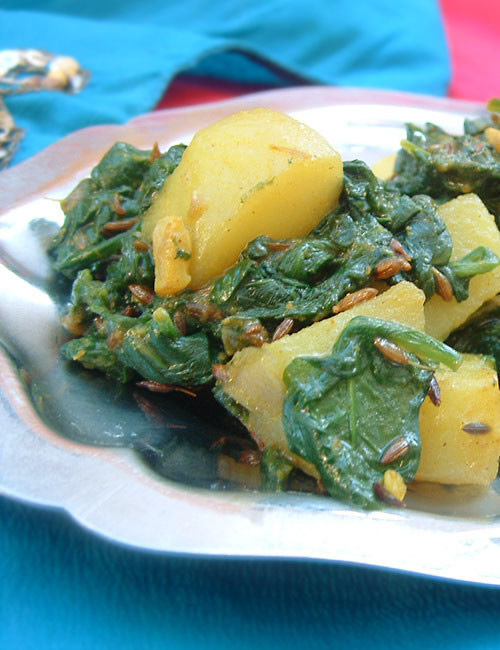 How can I do?
Heat a little oil in a pan. Add cumin, asafoetida, garlic and chilli, onion. Mix for 2 or 3 minutes. Add spices: turmeric, coriander and curry tomato and mix.
Put a little water so as not to burn the spices. Cook the tomatoes for 2 or 3 minutes.
Add the potatoes and spinach and mix. Put the salt and mix.
Cover and 20 minutes until the potatoes are tender, stirring occasionally.
Ingredients:
200g baby spinach
1 tomato, diced
1 potato, diced
1 onion, finely chopped
1 green pepper, cut into small pieces
2 garlic cloves, finely chopped
1 tsp cumin seeds
1 teaspoon of turmeric
1 tablespoon coriander
2 teaspoons curry powder
1 pinch of asafoetida
some water
some oil
Salt
Total time: Preparation + cooking time: 20 min
Yield: 2 people