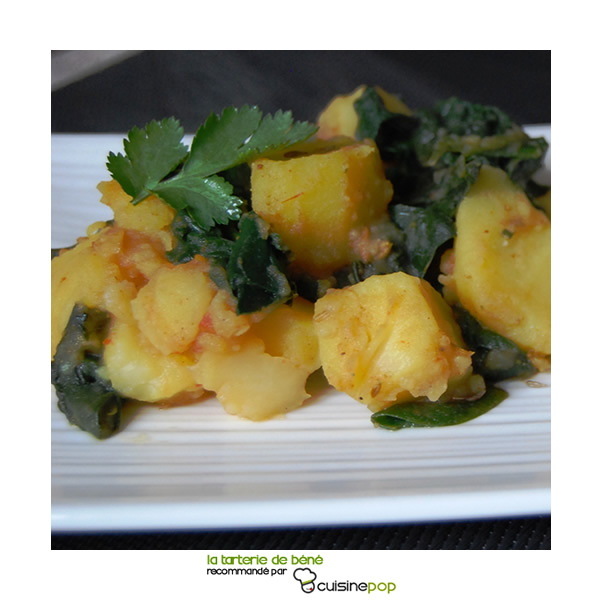 How can I do?
Sauté garlic and onions in a little oil. Add all the spices, tomatoes and chili.
Add the potatoes and spinach and salt water drink.
Cover and cook 20 minutes stirring regularly to make sure the potatoes do not stick. You can add a little water and cook if your potatoes are cooked.
Keep it nice and firm for the rest of the kitchen.
Wash and drain your spinach leaves that you cut in half, considering it is too large, the potatoes and cover. Simmer 10:05 minutes, turning regularly.
Ingredients:
200g baby spinach
1 tomato, diced
2 potatoes cut into cubes
1 onion, finely chopped
1 green pepper, cut into small pieces or powder Chili
2 garlic cloves, finely chopped
1 cup of coffee cumin
1 cup of coffee turmeric
1 cup chopped cilantro
2 cup coffee curry powder
a glass of water
a little oil
Salt
Total time: Preparation + cooking time: 50 minutes
Yield: 2 people