20 Reasons to Volunteer
Why should you be a volunteer? Let me count the ways. Volunteers make the world go round.  So if you've been thinking about
volunteering
, stop thinking and just do it!  Here are 20 reasons why.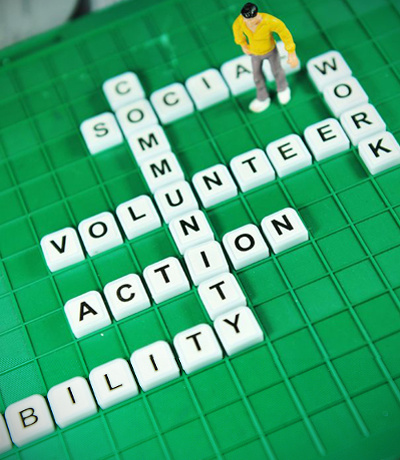 1.    
You're passionate about a cause
– Maybe you've had a loved one suffer from a debilitating illness and you want to help find a cure.  Maybe you're an animal lover who has time to take shelter dogs for walks, or a kid lover who wants to teach children to read. 2.    
You Have Skills to Share
–Do you know how to build a house, teach an art class, or fix a car? Show someone else. 3.    
You Want to Make a Difference
- This is your chance to make your mark.  You can do something to
change the world
. You can make things better for your having been here. 4.  
 It's Good For You
–
Volunteering
gives you a sense of purpose and belonging.
Helping other
s elevates your mood, makes you feel
good
about yourself and gives you a reason to get up in the morning. 5.    
Meet New People
– What better way to build lifelong
friendships
than to work together on a common goal. 6.    
Help Your Community
– By volunteering you save your community lots of money which can go towards other worthwhile projects. 7.    
Get Out of the house
– Are you bored?  There are plenty of organizations who could use your skills, your enthusiasm and an extra pair of hands. 8.    
Learn New Skills
- While you're helping out, you can learn
new skills
that may come in handy some day. 9.    
Improve Your Resume
– Potential employers will appreciate time spent as a volunteer. And speaking of employers - while you're volunteering you might just stumble onto your life's work. 10.    
You Have Time On Your Hands
– Are you
retired
?  Are you a
teacher
with the summer off?  How about a 
college students
  who needs a break before moving into the working world.  Use your down time to change someone's life. 11.    
Gain Valuable Life Experience
– Stepping out of your comfort zone and doing something different can add new dimensions to your world. 12.    
Travel the world
– When you volunteer in
abroad
or
overseas
, you get to
travel in a safe
and organized fashion while visiting places you might never have seen otherwise. 13.    
Learn a New Language
– You may have the
opportunity
to
learn a new language
, or polish up the rusty skills you already have. 14.    
Find Inspiration
– Seeing how other people handle themselves in different and often trying situations can change your outlook on life. 15.    
Make Sure it Gets Done Right
– What better way to get the results you hope for than to be involved in the process. 16.    
Reduces Stress
- Focusing on someone or something else takes your mind off your own problems. 17.    
Promotes Self Confidence
– Nothing is better for you own self esteem than to realize that people need you and really appreciate your efforts. 18.    
Be Part of Something Great
– Volunteering attracts people from all walks of life. Working together promotes better understanding and forges common bonds. 19.    
Discover Hidden Depths
– You never know what talents or strengths may reveal themselves when you're put to the test. 20.    
Give Back
– You've been blessed, and you want to bless others. When you sign up as a volunteer, everybody wins.  Giving of your time can benefit you as well as those you serve. There's so much to be done, and so few to do it.  C'mon! Everyone's waiting for you.
---
[related_posts_by_tax format="thumbnails" image_size="medium" posts_per_page="9"]