Volunteer at an Orpanage in Kenya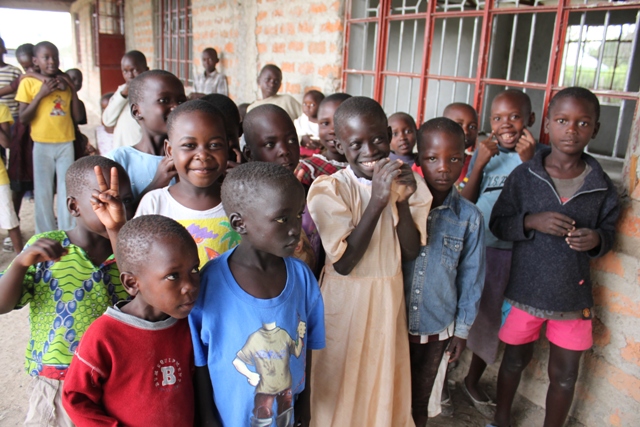 "Watoto Wema Centre" is Swahili for "Good Childrens' Centre" Watoto Wema is a children charitable Organization that deals with provision of care, protection, child rescue, and education of orphans and vulnerable children. The home offers accommodation to a total of 52 children.(aged 3-18 years)
Watoto Wema was founded in the year 2004 as a Community Based Organization and is registered with the Ministry of Sports Culture and Social Services. Its main aim is to curb the problem of the increasing number of children that were seen loitering within the neighborhood and the surrounding slums. Increased cases of HIV/ AIDS have led to a growing number of orphans.
The Children's Home aims at reducing the number of children loitering in the surrounding slum areas and to protect them from being introduced to prostitution, child abuse, drug dealing, child labour and all other forms of exploitation. The project wants to empower children by giving them basic knowledge to allow them to contribute positively towards their development and to enable them to improve their lives in the future. Guidance and counselling are given so that the children will grow up to have good moral behaviour in society.
Project Mission
To provide shelter, care, and basic education to Orphans and Vulnerable Children.

Cost includes; Accommodation, Food, Airport transfers,
Accommodation
Volunteers will be accommodated with a host family, volunteer house or hostel depending on the volunteer needs.
Qualifications requirements
n/a Skills requirements
Other than special teaching qualifications, it is necessary that you should have high motivation and lots of initiative to implement the objectives of the project. You may need communication skills beyond language, so be creative. You should be motivated and ready for any kind of work. Physical fitness requirements
n/a Compulsory languages
None Minimum age
18 Maximum age
60
In a typical day
Helping in the kitchen in food preparation and cooking as well as serving the meals to the children.
Promotion of education and other related affairs i.e. Teaching English, Math, Social Studies and Creative Arts.
The volunteers shall also be involved in HIV/AIDS, Malaria and other disease awareness programmes and topical issues such as climate change and importance of environmental conservation to make the children better informed.