Work With A Local Teacher To Coordinate With LitWorld in New York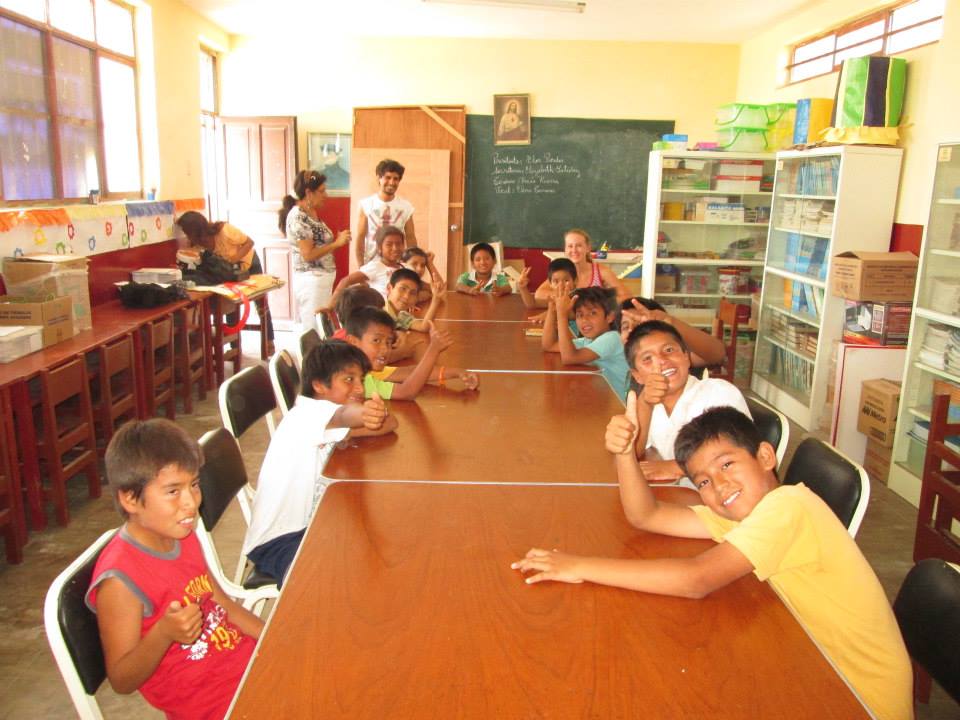 Otra Cosa Network has the amazing opportunity to work with LitWorld, an international organisation which promotes literacy skills and builds self-confidence in children from a more disadvantaged background. Following the success of our girl's LitClub in Cerrito de la Virgen, we are proud to introduce LitWorld's second Peruvian project and this time it's the boys' turn: Boy's LitClub in Las Lomas, on the edge of Huanchaco.
We need a coordinator to work with a local teacher and coordinate with the organisation in New York. All this, whilst having a great time working with the boys, encouraging freedom of expression using the LitWorld curriculum and of course their own excellent ideas. For this role the volunteer will need at least an intermediate level of Spanish, with the project itself being a great way to improve their language skills. LitClub runs one afternoon a week, but there is more work involved, organising materials, planning lessons and coordinating with LitWorld itself. It is a perfect project to be combined with others.
LitClub is a truly amazing project; it is wonderful to watch the boys become more and more confident in themselves and in their ideas, which they express through writing, reading, drawing and story-telling. The project requires enthusiastic volunteers who are passionate about reading and writing and can easily form good relationships with others. LitClub is a rewarding project and a good challenge, we look forward to seeing you there.
Cost includes; Administration and coordination through the NGO
Accommodation
Accommodation is not provided, however there are many affordable options around Huanchaco who regularly provide rooms to Otra Cosa Network volunteers. OCN also has a volunteer house, which also includes accommodation options. Ask for more information upon application.
Qualifications requirements
Previous experience working with children
Minimum commitment of 8 weeks
Intermediate level of Spanish
18+ years old upon arrival
Skills requirements
Passion for working with children
Organisational skills
Deep understanding of the significance of reading and writing
Patience
Charisma
Physical fitness requirements
Volunteers should be physically fit.
Compulsory languages
Spanish at an intermediate level
Minimum age
18
Maximum age
N/A
In a typical day
We  require a minimum of 20 hours a week of volunteering, so even if you choose to work with 2 or more projects, you will still have plenty of time to see the sights, enjoy the beaches of Huanchaco, the many nearby archaeological sites as well as the museums, night life and cultural events of Trujillo.