Sports Coaching Projects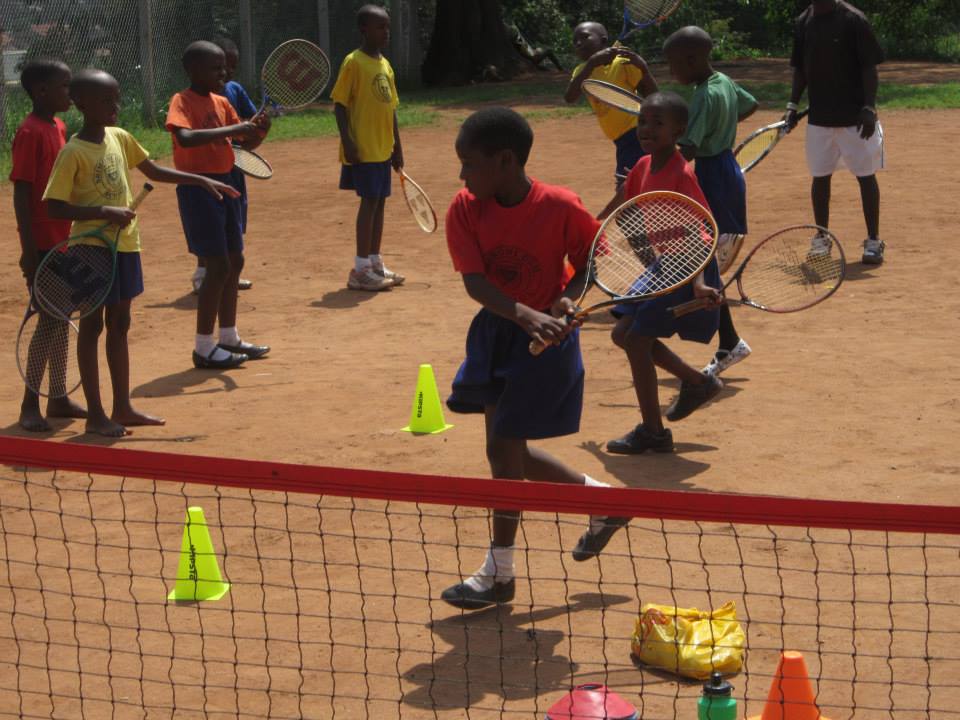 Working as a Volunteer in Sri Lanka is one of the best ways to experience life as it really is for the local people. The opportunity provides unique challenges and rewards, and allows you to move beyond the sometimes superficial encounters and observations of a normal traveller.
Sri Lanka Technical Institute (SLTI), popularly called Boys´ Town due to its fame as the country´s leading vocational complex for school dropouts, Founded in 1963 to provide underprivileged youth with an opportunity to make their lives meaningful and productive Built on a 44-hectare parcel of Church-owned land 15 kilometers northeast of Colombo, SLTI is now a fully equipped farm and technical, agricultural and commercial complex with 10 well-staffed departments for vocational training. Boys' Town is for underprivileged, disabled, orphans, single parent children, victims of war and otherwise abandoned youth of Sri Lanka
In Sri Lanka , many young people like Sports. Other than those who are in the main schools, sometimes children do not have the opportunity to learn different types of Sports, or have access to a Sports coach. Volunteers who are sporty will have the opportunity to work closely with one or more of the schools or Sports clubs in the Colombo District, by coaching sports to the children. This type of a project is available all around Sri Lanka as children in each district are very keen in learning sports.
It will also be an enriching experience to work with young people who have the talent, but does not have the opportunity to be trained either because they have no Sports club or no money to travel to so faraway places to get the training in the Sports, that they show excellence or interest. Trainees are given appropriate coaching in games and sports under the direction of professionals.
Cost includes; Accommodation, Food, Airport transfers, Transfer to project, Visa paperwork (For projects over 24 weeks), All entrance tickets to the tourist hot spots, Airport pick up, Accommodation during orientation and entire project time, Breakfast every morning, Lunch and Dinner every work day, 7 day Orientation, Free sim card, Sri Lanka travel guide, Map of Sri Lanka, Onsite Coordinator, 24 hour emergency assistance, Written record of service completion (for volunteers that successfully complete their project).
Accommodation
Qualifications requirements*          Professional experience or general experience in sports activities.
•          Good health
•          Being open-minded, adaptable and flexible
•          Respecting the local culture, religion and customs
•          Completion of high school/secondary school is required
•          You must hold a full police check from your home country
Skills requirements
• Communicate effectively with children to ascertain their needs and ambitions, relay information and provide constructive feedback.
• Plan and organize sessions and programmes to meet young people's needs and guide their development.
• Analyse and evaluate performance (their own and that of the young people) to gauge and direct progress.
• Create a safe environment in which the well being of young people is paramount
• Be open-minded in their coaching skills and knowledgeVolunteers should be:
Able to work under pressure
Able to work with children with good patience
Be a Sportive character
Creative
Innovative
Fun Loving
Open minded
Adventurous
Enthusiastic
Excellent interpersonal skills
Time management skills
Communication skills
Good verbal and numerical abilities
Sensitivity
Diplomacy
Discretion
Efficient
Systematic
Organised
Physical fitness requirements
Volunteers should have a good level of physical fitness.
Compulsory languages
English
Minimum age
18
Maximum age
50
In a typical day
Typical day work schedule can be discussed and negotiate with the Host Project.