Take Part in a Psychology Internship with Children/Adults in Kenya.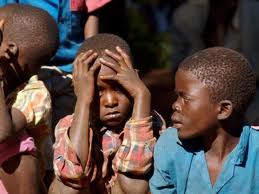 Helping children to start at school, helping with their reading and writing and to improve their self esteem.
Volunteers will get involved in workshops/seminars, presentations, and counseling sessions.
Ideal applicants will be active in counseling and therapy with children between age 4-17. There will be individual and group therapy on weekly basis and Individual sessions throughout the week.
This project involves working with street children , conducting family therapy sessions, and undertaking case assessments and home visits in the slums. Volunteers wil assist in the facilitation of a workshop for the parents dealing with topics such as: parenting style,good relationship, and child abuse.
Cost includes; project running costs
Accommodation
The volunteer to cater for their meals and accommodation.
Qualifications requirements
n/a Skills requirements
n/a Physical fitness requirements
Must be fit. Compulsory languages
English Minimum age
18 Maximum age
55
In a typical day
Monday – Friday 4hrs a day.