Zephyr Sofa by Zaha Hadid for Cassina Contract
We also want to introduce other interesting exhibitions in Milan. Undoubtedly one of the most interesting pieces this year, the Zephyr sofa by the famous architect and designer Zaha Hadid. Zaha Hadid is known, is a native of Baghdad, but he now has British citizenship. As the first woman, she received the prestigious 2004 architecture, the Pritzker Architecture Prize. In 2009, he received the Praemium Imperiale.
Beautiful design elegant sofa by Zaha Hadid for Cassina Contract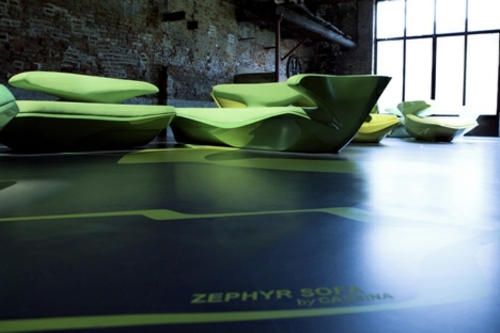 Display Zaha Hadid began working on his couch Zephyr in an old foundry. The contract for what they are by the Italian company Cassina contract. The shape of the sofa is liquid, it can accommodate times with low platforms and curved back. Furniture not front and back and can be easily linked together to create larger configurations. Hadid explained the origin of this conception of flexible furniture in his lecture on the opening night. She said: "When I made plans on how I can work on that couch, I spoke with many people and I asked them what kind of furniture you can do against a curved wall" So it is out, so the idea was born of liquid movement in space or only part of it.
"futuristic Sofa Design by Zaha Hadid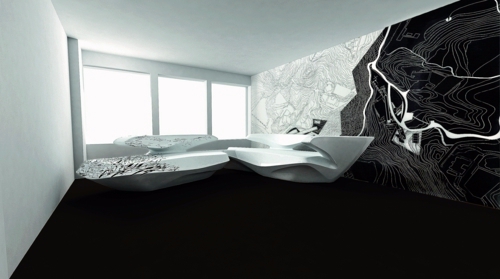 ---
---
"This furniture is very flexible, they are not intended to be pushed against a wall," said Hadid partner Patrik Schumacher. "You can put them in all directions, it can accommodate a lot of people, it depends completely on them, how they are grouped together on
it." The beauty and style in a simple, clean lines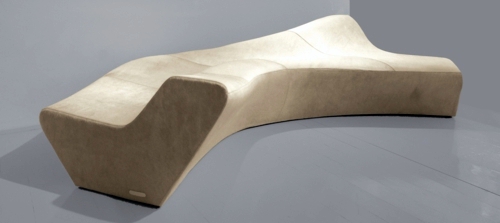 The outer surfaces are bright sofas Zephyr and covered in soft tissues. The piece was shown at the multiplicities, an exhibition of latest and extravagant furniture designs by Zaha Hadid in the northern part of Milan, where she presented the whole auditorium chairs for Poltrona Frau contract. In our gallery you can find pictures of the beautiful modern furniture of this talented designer! We hope you enjoy as much as we
ergonomic and eccentric shapes - colorful green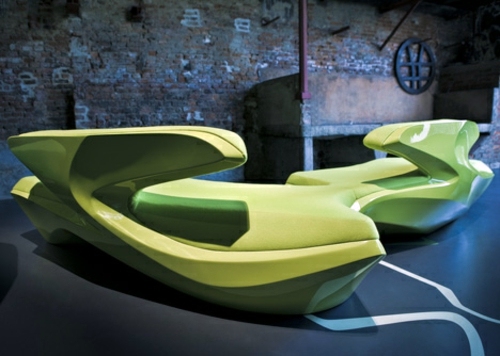 Even more strange, extraordinary sofa designs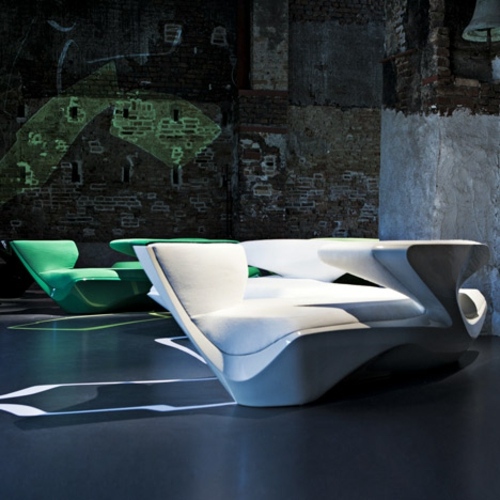 Each room is transformed into a futuristic place with this sofa
The same sofa silver-gray color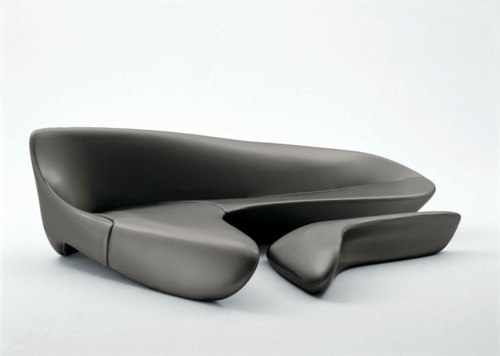 Interesting, unusual design - soft textures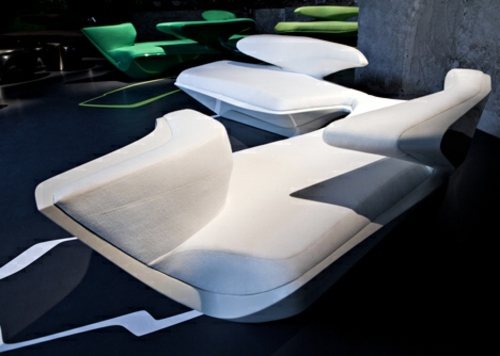 You also want a sofa at home?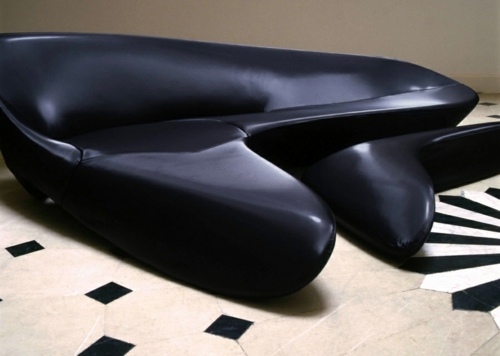 translated and edited by Sabine
---
Designer Furniture
,
Furniture
,
Sofas
[related_posts_by_tax format="thumbnails" image_size="medium" posts_per_page="9"]