Help With The Construction of Earth Domes in India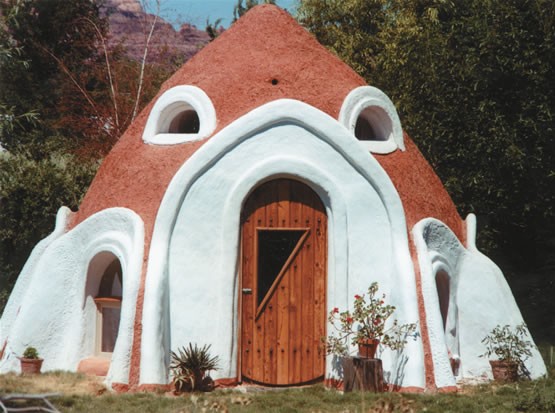 Evolotecture, Architecture Evolved – We build sustainable buildings and educate people on the design and construction of homes built with natural materials like earth and straw.
Our services include;
– Sustainable home, systems and permaculture design, constuction and consultancy;
– Construction plans and planning;
– Project management;
– Organizing courses and workshops about sustainable building and – living;
From August 15 until February 8 we are going to build a series of sustainable homes in India. 2 hours from Delhi, we are going to build 17 earth domes, and 5 earthbag vault rooms.
This is a very creative process, mixing earth, applying it by hand, filling bags, building and designing the domes, mosaic, bottle walls, cooking, making music, ….
Volunteers receive a chance of a lifetime to learn how to build their own home and meet and work with new people from around the world.
Interested? Packed your backpack and ready to book an airline ticket? Send us a message!
See you soon,
Chris
Evolotecture
Accommodation
We offer 3 meals a day and a bunk bed in a shared room. Camping space is available too.

Physical fitness requirements
Volunteers should be physically fit.
Compulsory languages
English
In a typical day; Volunteers will be living and working based on the weather. You should expect to wake up at around 8 o'clock in the morning for breakfast. After that there will be 3 hours of construction, followed by lunch and a 2 hour siesta. Then another 3 hours of construction and an evening meal. Everything else, is what you and us make it!