Medical/Nursing Volunteers Needed in New Senchi Clinic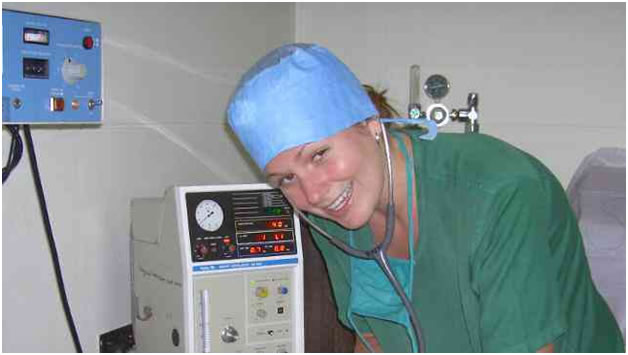 CFWOVA is a Ghanaian nonprofit that builds global partnerships to empower underdeveloped rural communities throughout Ghana. We connect international volunteers with local communities to work together and develop sustainable solutions to education, healthcare, infrastructure and sanitation needs throughout rural Ghana.
The New Senchi Clinic in the suburbs of Asougyaman district would like medical staff (opticians, dermatologists, med students, nurses, student nurses), to come and volunteer in their facility. We realize that exchanging medical technology with foreign volunteers would be beneficial to both parties and also provide them with extra assistance that they need. Due to shortages of these specialized practitioners and inadequate nursing/medical staff, the health practitioners at the facility are not able to provide all the care necessary for the patients, without doing many hours of overtime each week. Nursing student volunteers could do much to relieve this stressful situation.
The nursing/medical student volunteers would be asked to help in several areas depending on their qualifications and experience. They may include skin tests, eye screening, diagnosis, attending to patients' various needs, giving prescribed medications to those whom require it, consulting with patients about their current situation and what to do to help reduce risk. Nursing/medical student volunteers may be asked to work in the antenatal/postnatal maternity section of the facility or in the HIV/AIDS and Family Planning division. Student nurses would be expected to assist with administrative duties as well, be it updating patients files or recording of current medical data etc.
The scope of a nursing/medical student's experience at this facility is vast and he/she could not only enhance their medical knowledge but also provide assistance in a very worthwhile endeavour.
Cost includes; Accommodation, Food, Airport transfers, Gifts
Accommodation
Qualifications requirements
This role is mainly for medical practitioners, doctors, nurses, specialists and all volunteers in the heath related fields willing to help.
Skills requirements
Counseling – A nursing or medical studentvolunteer may be asked to assist staff in the counseling of patients in the antenatal/postnatal maternity section of the facility or at the HIV/AIDS or Family Planning division.
Ward Duties – A nursing/medical student volunteer would be expected to assist the nursing staff with their duties in the general wards of the facility. Student nurses with previous delivery room experience may be asked to assist in the labour ward.
Administrative Duties – A nursing/medical student volunteer would be expected to assist the staff in keeping patients files current and also contributing their help with other administrative tasks within the facility such as updating medical information in their systems or the filing of data when necessary.
Education Seminars – A nursing/medical student volunteer may be asked to assist in the development and implementation of educational seminars in the community or also be asked to assist in the development of outreach programs in aspects of health care such as: HIV/AIDS, malaria, family planning or information regarding the national health insurance coverage.
Physical fitness requirements
Volunteers who consider themselves fit and able to go to work and back home without any heath related problems and can also take part in sports are welcomed.
Compulsory languages
English
Minimum age
15
Maximum age
60
In a typical day
New Senchi Clinic works from five days in a week, from Monday to Friday. These are the days volunteers will also work. Time to start work in the morning is 8:00am to 4:00pm Ghanaian time.
Volunteers will go through normal working duties such as attending to patients, counselling, diagnosing and treating patients. There will be some days where educational programmes are organized in other areas to educate the community and other surrounding villages