Assist Local Teachers With English At A Rural Malawian Primary School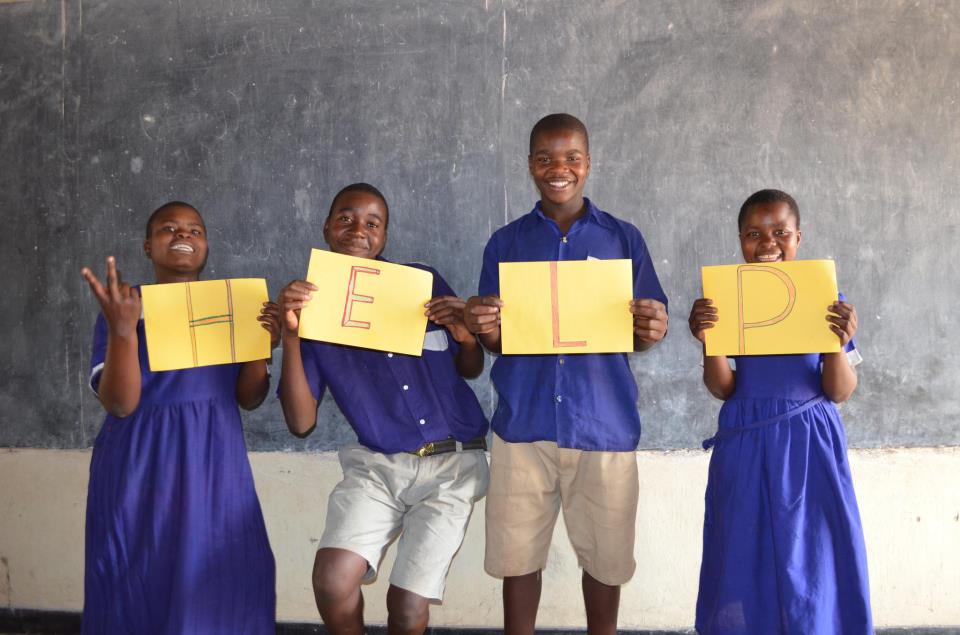 HELP's mission is to develop the pathway for children living in rural regions of Africa to become integral members and leaders in society through quality education. HELP is committed to cultivating the academic potential of each child through a comprehensive range of opportunities in primary school to prepare students for the next level of education, and to support those efforts through secondary school scholarships.
Teacher's Aide – Volunteers are paired up with a Malawian teacher in one of the higher  standards (5 – 8) throughout the day, providing clarification of English terms, addressing one- on-one needs with the students, suggesting different methods for learning a lesson, small-group tutoring, and more.
English Activity Class (EAC) – Volunteers are responsible for creating games and lessons for students involved in this class – Standards 4, 5, and 6. Each standard spends one afternoon with the volunteers per week to enhance their English, but also to have fun! The standard is split into 6 groups of around 18 children per group and then sent off to three stations: vocabulary, writing exercises, and outdoor activity.
Cost includes; Food,
Accommodation
Qualifications requirements
Successful applicants must have excellent communication skills, a flexible personality, at least two years of college education, and a great sense of humor! A commitment of at least three (3) months is required.
– At least two years of college experience; university diploma encouraged
– Teaching or tutoring experience
– Degree or certificate for teaching English (TEFL, TESOL, etc)
– Cumulative volunteer/public service experience of at least 3 months
Skills requirements
– Excellent public speaking skills
– Experience working in a team
– Cross-cultural experience
Physical fitness requirements
There are no physical fitness requirements.
Compulsory languages
English, expert
Minimum age
18
In a typical day
Throughout the school day (7:30 AM – 2:00 PM), you will assist a Malawian teacher with English in one of the upper standards, 5 – 8. At this stage in their schooling, students are learning all subjects in English. According to your ability, we may ask that you select small groups of students to tutor throughout the day, giving the teacher time to focus on the class as a whole, while you provide individual attention.
After school, you and the other volunteers will plan and implement the English Activity Class (EAC). Currently, this program happens 3 times per week, once for standards 4, 5, and 6. You will plan the week's lessons according to the unit each standard is working on that week. This allows the students to practice what they are learning, as well as recognize information during the rest of the week.
Evenings, weekends, and term breaks are free for you. Come to nearby Mvuu Camp to see wildlife or travel throughout the country and Africa!