Work With Kids On The Largest Island-In-A-Lake In The World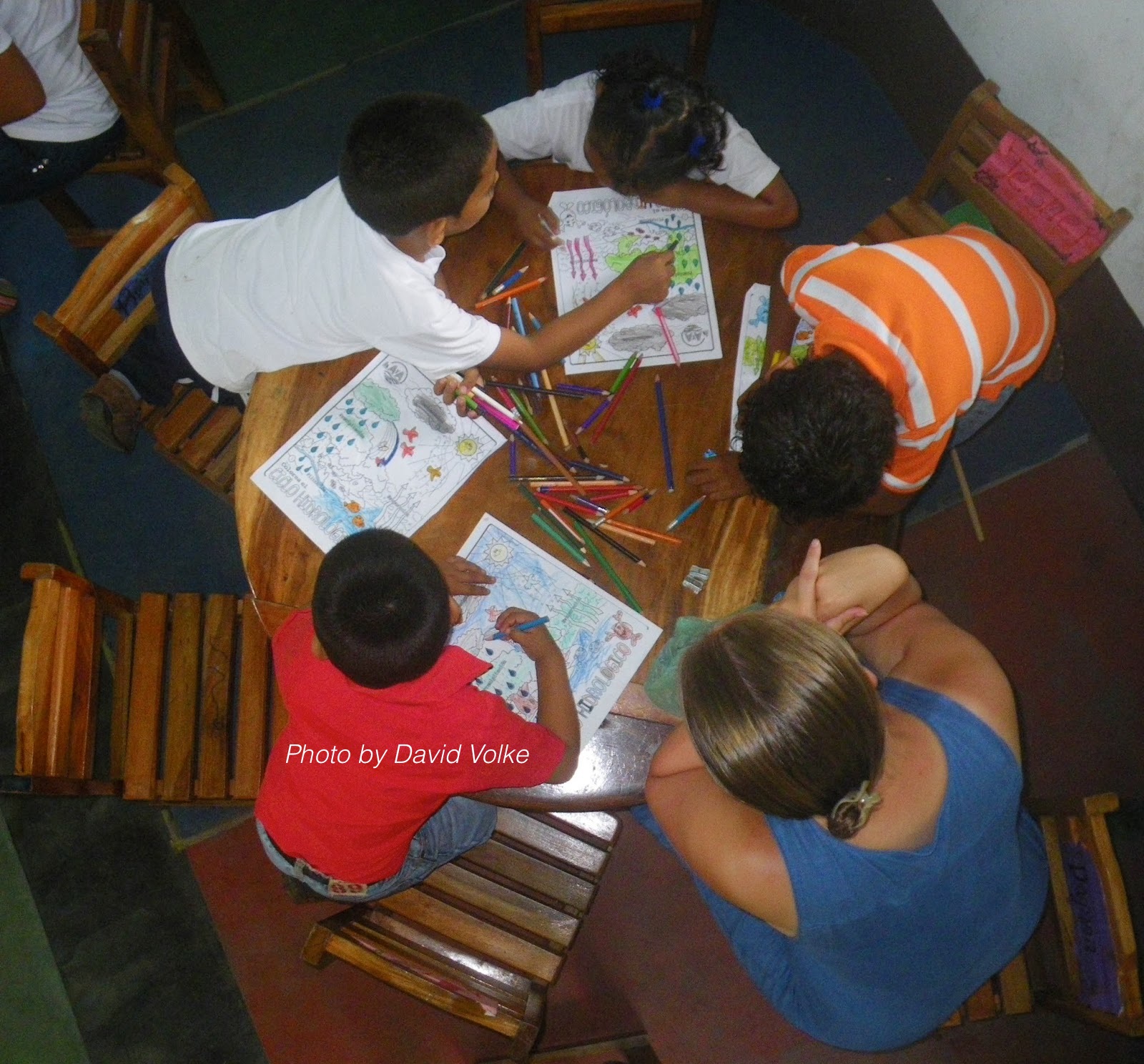 Want to work with kids in the shadow of a volcano on the largest island-in-a-lake in the world? Want to create opportunities for rural Nicaraguans in an increasingly global world? Come to Ometepe Bilingual School! Here the contributions of volunteers are vital in delivering a bilingual curriculum to our students.
Volunteers work approximately 30 hours per week in some combination of the following classes:
OBS Kindergarten, OBS First Grade, English Enrichment for Kids, High School After School English
As a volunteer, responsibilities will include assisting the classroom teacher in implementing activities and supporting student learning; leading the class in English language activities; and planning activities (for execution in Spanish or English) at the direction of the classroom teacher.
Depending on the needs of the school, other opportunities may exist. These include coming as a guest to adult English classes being taught by long-term volunteers; working on school-related administrative projects; assisting with non-school related projects (related to the Hacienda, recycling efforts, conservation education, fundraising, etc.).
Whatever your work assignment, you can look forward to a fun, rewarding experience at Ometepe Bilingual School. Furthermore, Ometepe is a beautiful place and you will find many great opportunities for recreation in your free time.
Accommodation
Qualifications requirements
Volunteers must have an interest in working with children. They must be aged 18 or older. Skills requirements
Required: English language proficiency
Helpful (but not required): Previous teaching experience, Spanish language skills Physical fitness requirements
No physical fitness requirements. Compulsory languages
English Minimum age
18
In a typical day
Our volunteer program is flexible and can be tailored to our skills and interests. Below is a sample day:
9:30-10:00 am
Teach English in the OBS Kindergarten classroom (storytime + songs + activity of the day)
10:00 am – 1:00 pm
Work on projects such as fundraising, social media updates, marketing, development of documents, etc. (Don't forget to eat lunch!)
1:00-2:00 pm
Teach English in the OBS First Grade classroom (storytime + songs + activity of the day)
2:00-3:00 pm
Teach an extracurricular English class for primary school students (typically ages 6-9 or so)
3:00-5:30 pm
Break time.
5:30-7:00 pm
Assist long-term volunteers in an after-school English class for secondary school students